Toyota SUVs near Cambridge
Fairest in Sales, Finest in Service
Toyota 4Runner
Toyota RAV4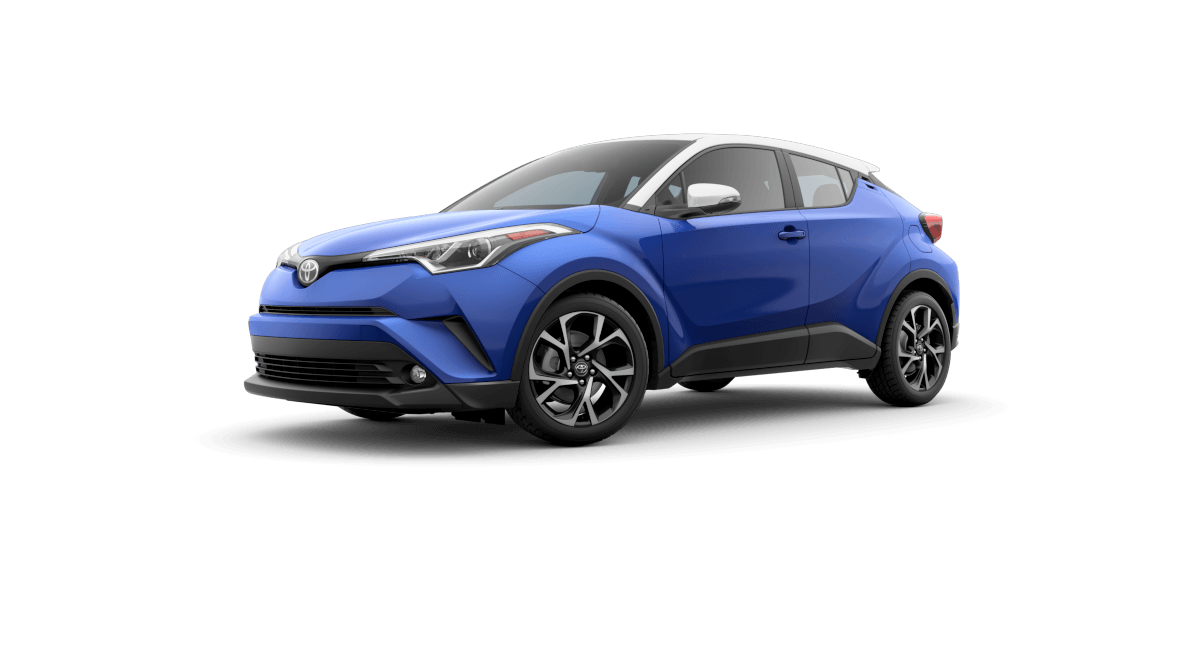 Toyota C-HR
Toyota Highlander
When you need an SUV that combines sporty style with exceptional capability and weather-ready technology, you discover that you're looking at a Toyota. With features available like four-wheel drive and all-wheel drive, no one is surprised to know that these amazingly versatile vehicles near Cambridge are hard to confine to roads and can often be found whisking their drivers away on adventures to beautiful and hard-to-find locales. Toyota SUVs excel at providing the best in safety technology, giving their driver every reason to be confident and calm when driving through bad weather and over slippery or rough terrain.
If you want a selection of Toyota SUVs near Cambridge like no other, Forbes Waterloo Toyota is the place to find it. We have the most popular models of the best SUVs like the Rav 4, the Highlander and the Sequoia. We're ready to find the SUV that will give you the adventure, excitement, and wanderlust you crave in your life. Whether you're looking for a vehicle that will take you through the desert landscape or a Toyota that can brave the cold, we can pair you with the vehicle of your choice. Dive into your new life headfirst, and discover everything you've been missing by visiting our dealership and taking in our inventory of Toyota SUVs.
Free Car Washes for Life
Come in for a service, leave with a freshly-washed vehicle!
It's on Us!
When you purchase a pre-owned vehicle, your first oil change is free.
Gift with Every Purchase
It's just one of the ways we say "thank you" to our customers.
Why Choose Forbes Waterloo Toyota
Choose a Toyota for Reliability
You know when you can take a weekend off for an unplanned adventure? When you know that you're sitting behind the wheel of a Toyota that can take you to your sudden new destination and get you back safely and on-time to start your week. Toyota SUVs near Cambridge have a fantastic track record of being not only comfortable, innovative, and safe but also incredibly reliable. Get behind the wheel of a Rav 4 or a Highlander, and you can be sure that your new SUV will take good care of you.
Rediscover the Fun of Driving with Toyota SUVs
Driving shouldn't be a drag, and it shouldn't be reserved for work commutes and everyday errands. Rediscover the joy, excitement, and wonder of taking the scenic routes and finding yourself at breathtaking destinations. Dare to expand your horizons and shake up your own complacency. Your Toyota SUV will be your travelling companion and will give you the ability and capacity to live a life full of spontaneity. Our wide inventory of Toyota SUVs has the one you need.
Why Choose a Toyota?
If you want an SUV with a legacy of excellence and a track record of innovation, if you're ready to drive a vehicle that is equal parts new technology and time-tested engineering, if you're looking for a machine that can take you out of your comfort zone, then you're looking for a Toyota SUV. This impressive lineup of superstars includes such popular models as the Rav 4, the Highlander, and the 4Runner. These vehicles are meant for someone who can live up to the honour of being their driver, and one of them is waiting for you. Visit our exceptional dealership near Cambridge today and find the perfect Toyota for you!
A Dealership With Exceptional Dedication near Cambridge
We're dedicated to more than being a business - we are dedicated to delivering the best vehicles, the most amazing service for our customers, and an unforgettably enjoyable vehicle purchasing experience for everyone who comes onto our lot. We want to see you driving away with a smile on your face and the keys to your dream car in the ignition. Discover the value of dedication and the best selection of Toyota SUVs at Forbes Waterloo Toyota.