SUVs for Sale near Kitchener-Waterloo
Fairest in Sales, Finest in Service
Toyota 4Runner
Toyota RAV4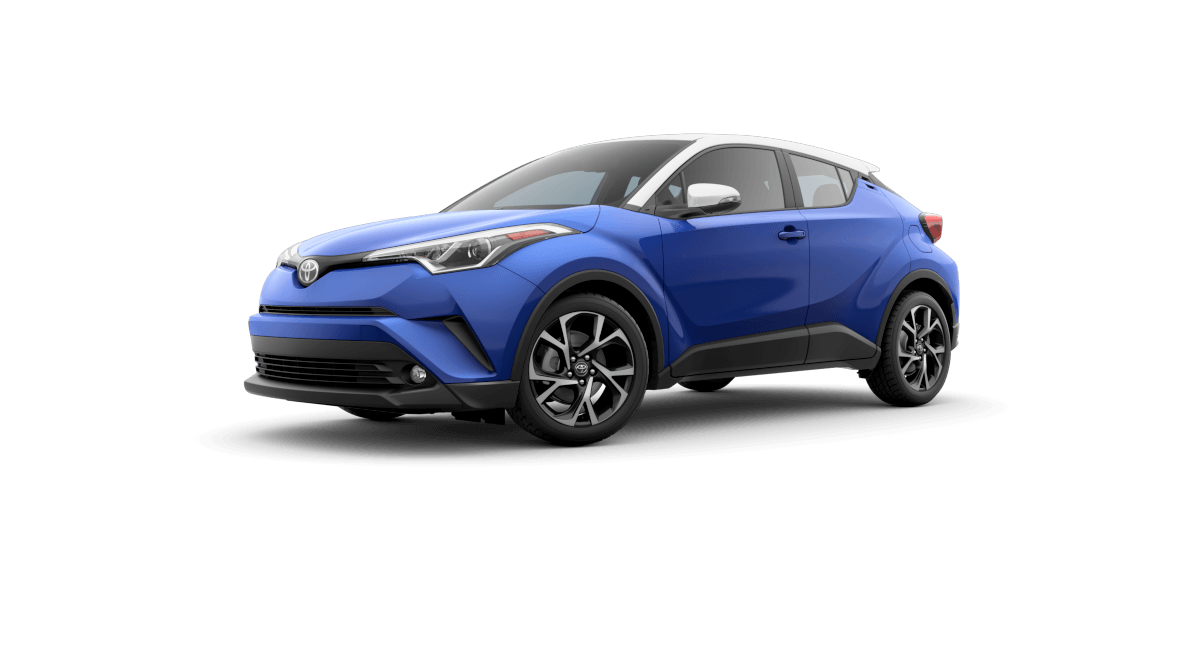 Toyota C-HR
Toyota Highlander
You're here to explore nature, go offroading, and give winter weather a run for its money, and you're ready to drive an SUV. Whether you want to explore the beauty of a frozen lake or get to work on time despite the snowstorm happening outside in Kitchener-Waterloo, whatever your lofty goals may be, your SUV will support you the whole way. Only these sporty and tenacious vehicles can give their driver the freedom to not only drive on wet or icy roads but drive without roads altogether. If your heart is full of unrealized adventure, fulfill its desire behind the wheel of an SUV.
From Toyota to Chevrolet to Mercedes, there is an immense number and a huge variety of SUV models available at our dealership. If you're looking for luxury, we have it! If you're looking for adventure, we have it! Even if you're looking for both of those at once we can find the SUV for you in our inventory. If you're interested in new models or pre-owned, we can accommodate your needs. Find us and the best lineup of SUVs for sale near Kitchener-Waterloo at Forbes Waterloo Toyota.
Free Car Washes for Life
Come in for a service, leave with a freshly-washed vehicle!
It's on Us!
When you purchase a pre-owned vehicle, your first oil change is free.
Gift with Every Purchase
It's just one of the ways we say "thank you" to our customers.
Why Choose Forbes Waterloo Toyota
Superior Safety in Every SUV for Sale
Because they are designed to endure greater extremes, SUVs are more prepared for the tough cold front that hits us every winter. If you want a carefree drive through the winter wonderland of Kitchener-Waterloo, you would be smart to buy a Sports Utility Vehicle. Often offering the increased traction and control of a four-wheel drive or an all-wheel drive, these tenacious machines will not slip up or veer off-course. Your SUV will surely get you and your family to your destination, regardless of the weather. Come and check out our SUVs for sale today!
Endless Possibilities of Driving an SUV
Whether you're behind the wheel of a Rav4 or an Enclave, it's clear that you want something more than a regular vehicle. You want a more power, more control, and more potential than a sedan or a subcompact can ever give. Whether you're interested in discovering distant peaks or keeping your cool in icy roads, in an SUV you will certainly get what you want. Because you're ready to drive an SUV, find yours at Forbes Waterloo Toyota.
Invigorate Your Life by Driving an SUV
As the name implies, Sports Utility Vehicles are ready to give it their all and dive into the deep end of adventure without looking back. Give in to their temptation, and you may find yourself on a road trip, making unforgettable memories, and enjoying yourself to the fullest. If you're ready to break out of a dull routine and try something new, pick your perfect SUV from our inventory of SUVs for sale near Kitchener-Waterloo.
The Best SUV Dealership near Kitchener-Waterloo
We have the same goal you do, to find your ideal car and give you the financing that will let you drive away in this amazing vehicle. But that's not all! We also want you to be happy and comfortable with your SUV for years to come. If there's ever a problem with your vehicle, our mechanics are here to help get it back to its best condition and perform regular maintenance to keep it running smoothly. Discover the dealership that is here to become your automotive family - Forbes Waterloo Toyota.